Our delicious, refreshing, naturally flavoured sparkling water but made faster with 80mg of natural caffeine.
No need to read the back you know what your drinking.
Clean, lean energy with Almighty Active.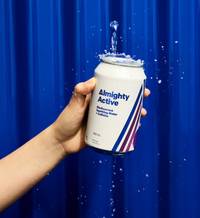 Clean energy
We make drinks that make you feel your best so you can live your best. That means nothing artificial, no ingredients you can't pronounce. Supporting little gardeners
We work with our partners to help to empower children to grow, harvest, prepare and share great food by taking learning out of the classroom and into the garden and kitchen. It also means that sometimes we get to get our hands dirty on a Friday lunchtime.