The next generation of hydration
Sign up today for 15% off your first one time purchase!
11.01.23
The next generation of hydration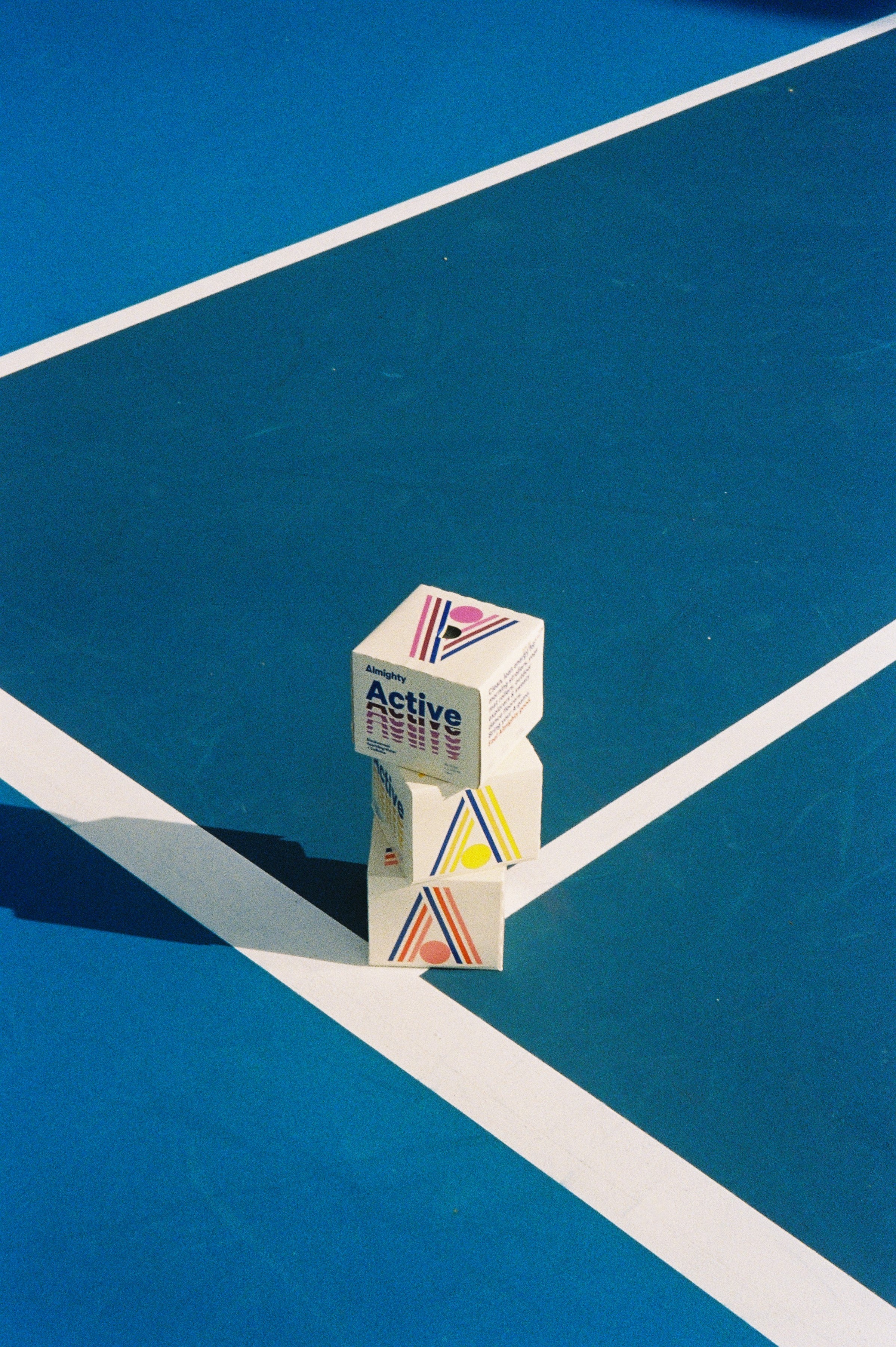 "Welcome to the next generation of hydration.
Long the domain of uber triathletes and gridiron gods, the Gatorades, Powerades, and Vitamin Waters of the world have asserted their sports supremacy for decades, resulting in a visual aesthetic built on athletic extremes and performance enhancement of the non-steroidal variety.
But it's also fair to say that the category has not only grown tired but that our idea of what a "sports beverage" is might be changing. Athletics no longer just constitute sportsballs and their ilk—there's gaming and hiking, two opposite ends of the spectrum, sure, but they also point to a new generation of thirst-quenchers.
Beverages like Courtside and Almighty Active have an endearing, preppy shine and wouldn't seem out of place at the US Open, even if their vibe is more local pickleball league. Yes, some of these drinks come loaded with caffeine or electrolytes, but there's less emphasis on performance and more focus on fun, casual hangs where you might break a sweat."
Read the full article here.