#AlmightyPeople Soph from Local Talent Taverna
Sign up today for 15% off your first one time purchase!
30.04.23
#AlmightyPeople Soph from Local Talent Taverna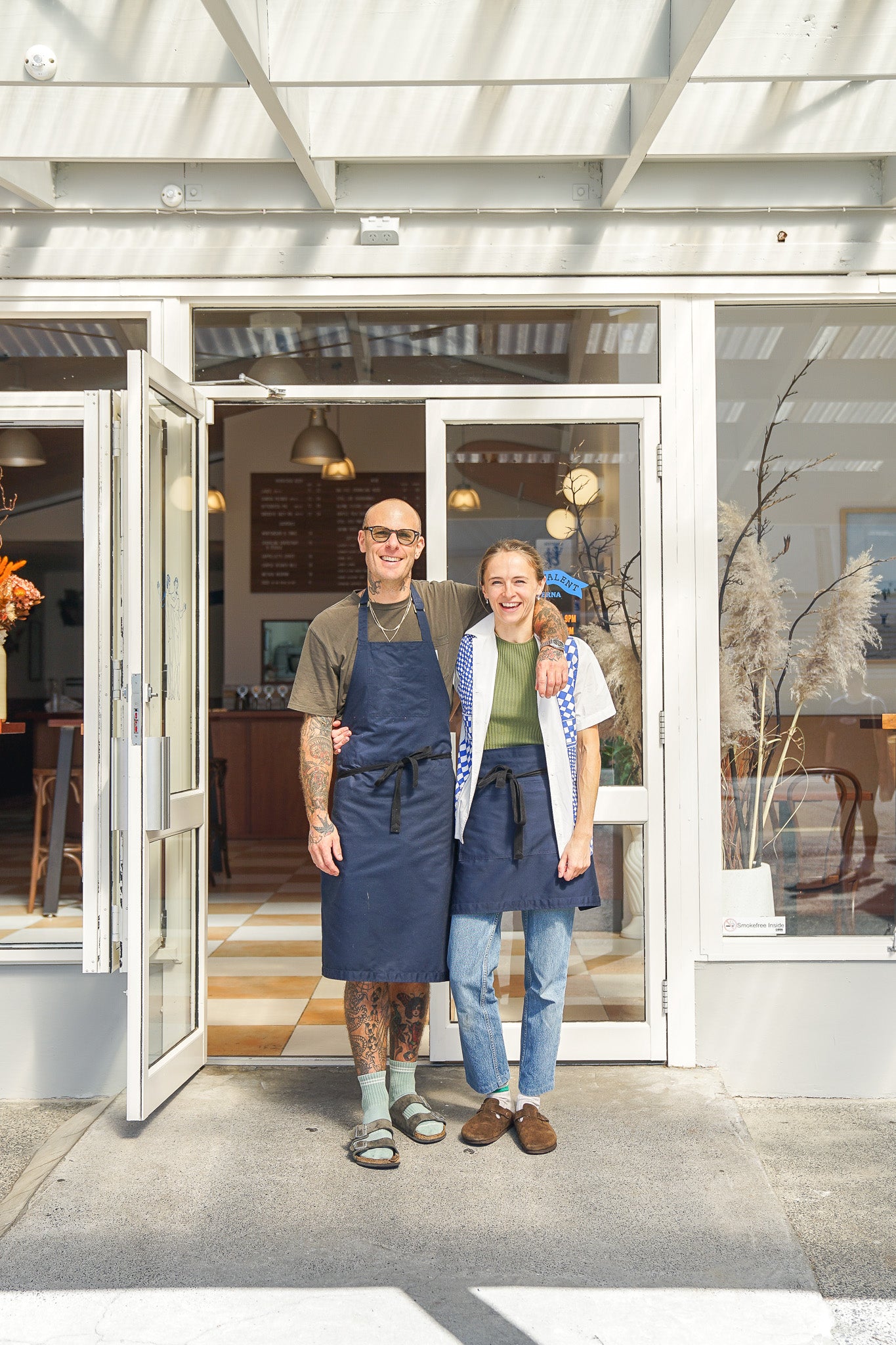 Can you tell us a bit about Local Talent Taverna?
It's home in the Winterless North. We wanted to create a relaxed, inviting space where people want to come and have a drink, snack or meal. Obvi, with some banging food and drinks to match.
What was the inspiration behind opening up in Whangārei?
After a handful of summers in the North, I was pretty hooked on what Northland has to offer. Then, we found our dream house and made the move for sunnier horizons.
It must be so special to create a space for people to come to and be together, how do you feel about this?
Right on! This was exactly what we wanted to create; somewhere people want to come to take a load off or catch up with friends. Matt's an incredibly talented chef, so I always knew the food would be delicious. And with Almighty (and Parrotdog and Wine Diamonds) onboard, we knew the drinks would be, too. So, the focus was on creating an inviting space that appeals to a bunch of different people.
Can you tell us what you love the most about your work? What drives you?
I feel like our/my motivation will continue to change over time. But, at the mo, for me, it's about growing something from the bottom up. Obviously, this comes with a lot of big days (and nights), making heaps of decisions (so so many) and forever tinkering, but it's incredibly rewarding when you can sit down with the team - and a glass of wine - at the end of the night and know that you played an integral part in building it.
We want to hear about the menu! What dish does everyone need to try?
Oh wee! The menu is a nod to the fare served about the Mediterranean, predominantly Greece. Matt's food is super seasonal, so the menu is forever evolving. Some heavy hitters: Raw snapper, Valencia orange, green olive and créme fraîche, shwarma spiced chicken souvlaki, and there are a couple of Mason classics on there - freshly made and grilled to order pita bread and saltfish fritters with yoghurt tartare.
The bifteki smoked brisket cheeseburger and saganaki sandos have been real hits too. Oh, and our frozen Greek yoghurt. The saffron-poached feijoa and pistachio is my pick of the bunch.
"We have the same brekky every day; we're pretty much an 80-year-old couple."
What's a day in life like for you in Whangārei? How does it usually begin and end? Any rituals?
I am the routine queen. We're five weeks in, so said dream routine is still taking shape. On working days, we're normally up at 7 am for a stroll (during which, we like to pretend we don't talk about work, but it always finds a way of slipping in). Then, home for a cup of Supreme, brekky and RNZ - we have the same brekky every day; we're pretty much an 80-year-old couple. Then, we're down to the Tav and into our day until 10 pm ish, at which point we're KO'd and straight into bed. Sundays are our day off, which are spent tinkering on our house, boosting to the coast for a surf/walk/run.