Get Moving with the New RUN.QT!
Sign up today for 15% off your first one time purchase!
25.05.23
Get Moving with the New RUN.QT!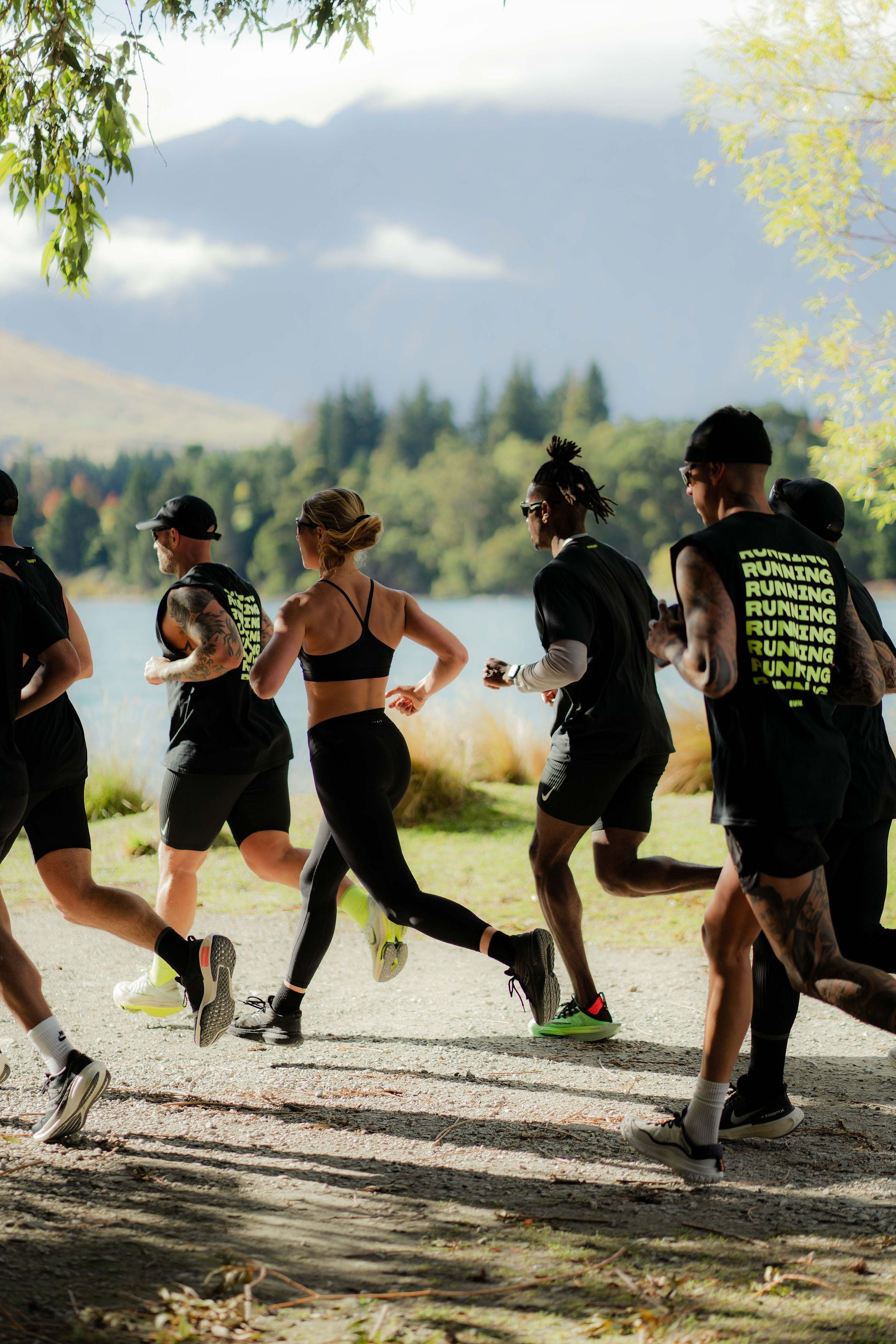 What started as two friends enjoying a run through the scenic outdoors of South Yarra, Melbourne, has turned into a thirst-for-life running community that's now active in New Zealand…and Almighty is stoked to take part in it!
Founders, Cam and Tom, started RUN.SY in 2022 focusing on what's important: moving your body. With 10 loyal friends attending their first event, fast forward eight months and their club brings over 120 runners of all levels every Saturday morning. Almighty has been super lucky to connect with this team of go-getters and supporting them with getting active.
Now RUN.SY has ventured over to Aotearoa New Zealand and launched RUN.QT in Queenstown. This is a free club that meets every Saturday morning for a 6AM run around the Queenstown area. It's the perfect way to meet new people with aligned healthy and adventurous habits, while also appreciating the incredible landscape of Queenstown. Whether you're a beginner or an ultra-marathoner, everyone is welcome. The goal is to encourage self-improvement and to have fun.
Follow them on Instagram to connect with RUN.QT or RUN.SY and get active!