The Coffee Outdoors Experience
Sign up today for 15% off your first one time purchase!
15.11.23
The Coffee Outdoors Experience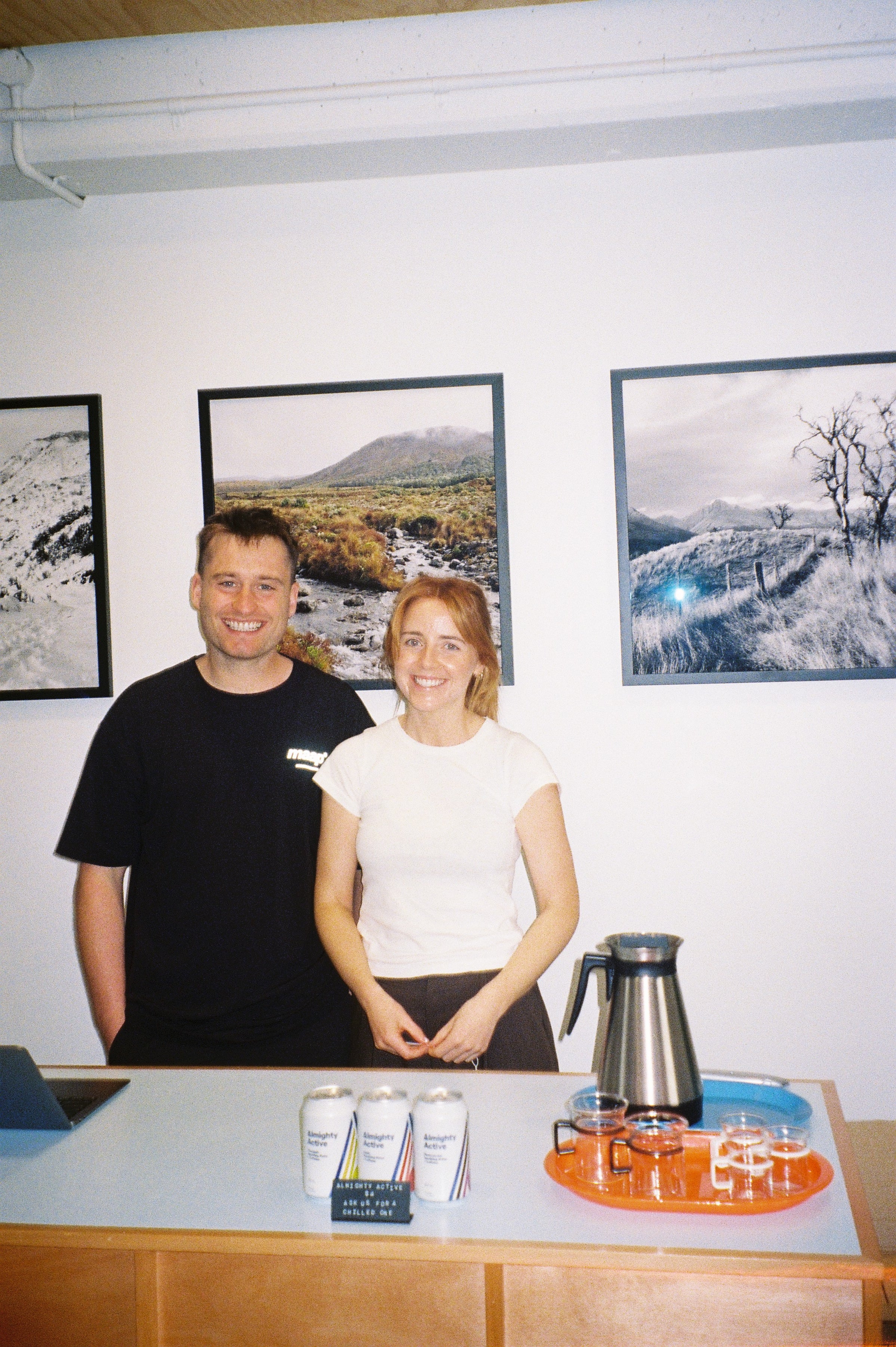 Hi Shev, hey Tom - Tell us a little bit about yourselves?
We're both originally from the UK but have called Wellington home for the last 9 years. Apart from drinking an ungodly amount of Yorkshire tea, we've shaken a lot of our Britishness and now the only thing that gives us away is our accent. We enjoy the outdoors (on brand) and live with the second fattest cat that the SPCA has ever seen.
Can you please tell us a bit about Coffee Outdoors?
Coffee Outdoors is an outdoors store with a curated selection of bits to help you enjoy your missions. It's a lockdown dream that escalated into reality - We had just had a summer packed full of tramping and we were bush blissed. We realised that none of the gear that we use and love was available in New Zealand and that there was a gap for a space that was approachable and didn't take itself too seriously.
You guys have carefully curated the brands and equipment you offer, how do you decide this? And why is this important to you?
We're both pretty fussy and do a lot of research before buying anything in normal life. We like shopping local, supporting good humans and investing in quality and that has really translated over to Coffee Outdoors. We want to offer products that balance function, form and durability so you can buy once and trust that you'll use it heaps and love it forever.
We love being a part of your community - What does community mean to you?
There's a lot of competitiveness in the outdoors space but for us, community is connecting with people without competition. It's encouraging, fun, and inclusive. A space where there's no hierarchy and you can bond over something with people without feeling like there's any judgement.
Feeling Almighty Good is a mission of ours, what makes you feel good?
This is going to sound completely woo woo but connecting with nature makes us feel good. The feeling of awe that you get from seeing a stunning view or accomplishment from doing a big tramp. Even just a sunrise in the city, a dip in the ocean or a fire in the back garden.
How do you practice balance in your life?
We are both inherently good at being seriously unbalanced so we're working on it haha.
It's our first time in Wellington and you have to plan the perfect day, what would you have us do?
Morning swim at Oriental, followed by a sauna at Fryberg Pool if you need defrosting. A slow coffee at Pour & Twist. Peruse the shops on Ghuznee Street & spend a good amount of time in Good Books on Jessie Street. Another coffee at Customs, obviously, but this time an iced one with naughty milk hehe. Lunch at either August or Mabels but it's a tough choice so you'll have to paper, rock, scissors. An afternoon trail run in Waimapihi Reserve up to Brooklyn Wind Turbine for stunning bush and views over the city. A nap before dinner at Rita in Aro Valley.
Favourite New Zealand camping spot?
We popped our tent up just below the summit of Mount Owen in the Kahurangi National Park once and it was like being on another planet. Views for miles, an incredible sunset/rise and the only person we bumped into the whole time was a goat.
Tell us about your best outdoor experience abroad?
We spent some time travelling around the Balkans and have fond memories of the combined landscape and food there, particularly Albania! We hitchhiked a ride there in the back of an egg van and we thought we were going to die so it feels like a spiritual place for us.
Most importantly, what's your go-to karaoke song?
Shev - No Doubt - Don't Speak. I'm absolutely heinous at singing but I get really into it and make people join in and pretend they're my fans haha. Tom - ABC - The look of love. It's a performance and I know every single word.
If you had to drink one flavour of Almighty for the rest of your life, what would it be?
Shev - I would normally answer Passionfruit without hesitation but I tried Pear last week and it's got me torn. Although Almighty Active Pineapple has saved me during some dusty times so maybe that one. Tom - Maybe Blood Orange. I get told off for drinking them all.